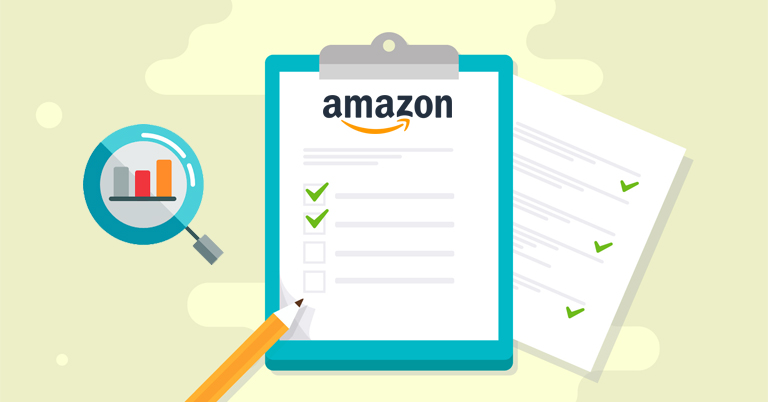 So after 6 months of selling on Amazon, with 17 different SKU's in the same niche, it is finally time for a change. Yup, I am ready to move into a new market. My strategy at this time is a little different than most other people. I was fortunate enough to fly down to the Canton Fair in October last year, and I was able to bring back a lot of different catalogs from a variety of vendors. Using the following checklist, I was able to narrow down to 2 potential products, which I plan to launch after Chinese New Year.
Before I go any further, I want to spend some time to gather more background information on these 2 products.
Here's how I carry out my product analysis
1. First, I will search the main keyword on Jungle Scout, and look through the top 10 competitors. For example, if I want to sell kitchen scale, then I will type "kitchen scale" in the search bar.
2. I look for a few key points here:
a) Who are your top 5 strongest competitors? Are they PL Sellers?
b) Are any of the top 5 strongest competitors running PPC? If so, are they running it aggressively?
c) Can I find any weakness in their listing?
d) How is my product compare to theirs? In terms of design, features, etc.
e) What are the total number of sales per month for the top 10 competitors, you can use Jungle Scout to find that out.
3. Now I got some more information on my competitors, it's time to analyze this data. Using "kitchen scale" as an example:
a) My top 5 competitors are Ozeri (3 out of 5 top spots), Etekcity, and AmazonBasics. Except for AmazonBasics, the other 4 should be PL sellers. However, these guys are big time sellers, judging from the volume they move and the sheer number of products they carry in their store. It's clear that competition will be VERY fierce if I decide to sell in this niche.
b) None of the top 5 competitors are running PPC. That's one good point.
c) I can find no weaknesses in their listings. Both Ozeri and Etekcity are high volume PL sellers who's been in the game for a while. They know what they are doing. They all have professional taken images, optimized listing, and high ratings. The top listing has over 6000 reviews, I wouldn't bother competing with this guy. However, the review count for Etekcity is only 190, so that's a good sign. You can also use camelcamelcamel.com to find out how long they been selling and if they consistently sell well all year round.
d) In terms of "kitchen scale", I couldn't find something that is really different or better than the ones already selling on Amazon. In my experience, to outsell your competition, you really need to provide something that is of better value for the customers. Selling the exact same product usually just doesn't cut it.
e) The total number of sales for the top 10 competitors are 31,638. That number is AMAZING! I can see that even the 15th guy is making a lot of money. That is a very good sign.
So here comes the big question, would I want to sell "kitchen scale". It wouldn't be my first choice, since there are a lot of competition and it will be tough to rank up. However, I probably would if I have some extra cash laying around. Even if I make it to page 2, I would be making pretty good money here. It's got very high demand, which is something I like. In conclusion, I wouldn't sell kitchen scale as my very first private label product, but it definitely could be something I would want to sell down the road.
Now let's get back to my two potential products. They both checked out using my methods above, so I can move to the next step.
Time to Contact the Manufacturers
This step is equally as important as your product analysis. You now know what you want to sell, but you still have to make sure the price of the product makes sense for you to make a profit. At the same time, you have ensure that the product meets American standards – quality is key. If you sell junk, you will inevitably get "junk" results.
Here is what I did for Potential Product #1:
I contacted the manufacturer using the business card they attached on the catalog. I was also able to find them on Alibaba. I chatted with their sales manager on Skype. Found out they are still opening the mold for this product, hence I know for a fact no one has it on the market. This is a big selling point for me.
I requested for a sample once their mold is finished. The price is $6.5 per unit, but after bargaining, I was able to lower it to $6.1 per unit for 1000 units.
I asked for carton dimensions and figured out the shipping cost. In total, it's around $7k with shipping included. That is $7 per piece, which I plan to sell for 25.99 or more, depending on the actual market perceived value.
What I love about Product 1:
Still a prototype, no one has it yet. I would be the first to the market.
Better design, and has features no one else has.
It's an electronic, which means less competition from new sellers. However, quality control will be a little more tough. They already sent me the CE certification, so I know their products meet American standards. Also during my product analysis before, I found a few of their older models already selling on Amazon, and are performing well. That's great news for me!
The product is small, and shipping cost per unit is around 55 cents.
Batteries are not pre-installed, which is great since importing stuff with lithium batteries is a pain in the butt.
Here is what I did for Potential Product #2:
I used a different approach for this product. Since they are not listed on Alibaba, I don't feel 100% comfortable in dealing directly with them. One advantage of going through Alibaba is their trade assurance protection program.
Instead, I chose to contact my agent first, and told him to contact this manufacturer for me. I forwarded their contact info to my agent to inquire about the price, MOQ, etc. for me. Even though I already obtained a price from the Canton Fair, it doesn't hurt to get a new price quote. Going through an agent can be good sometimes, because they can get a better price than a foreigner at the Canton Fair. However, in my case, the price was the same.
I requested for a sample. The price is $2.65 per unit, or about  $3.3 after shipping, and should sell around $20 to $25.
What I love about Product 2:
High demand market and lots of volume.
Cool design, I couldn't find anything else like it on Amazon. This also worries me because people may not like this type of design.
It's an electronic, which means less competition from new sellers.
The product is small, and shipping cost per unit is less than $1.
No batteries involved.