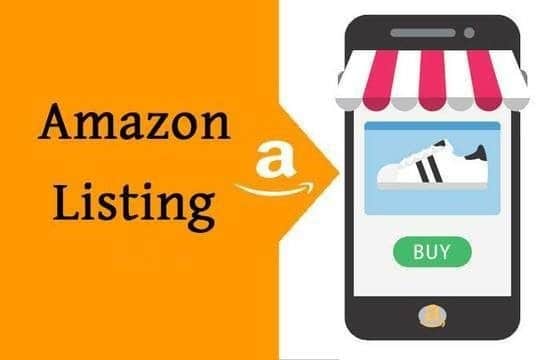 Don't panic! I know it's hard not to, but it will only make matter worse. Before we begin, you should know that listing suspension is common and it's not the end of the world. Basically, Amazon is giving you a chance to prove to them that you are a reliable seller who can continue to offer high quality products to their customers.
Before we delve further, you need to take another look at your suspended product. Here are the questions you need to ask yourself first:
Is your product description misleading in any way? Are you perhaps deceiving your customers when it comes to the product's features, quality, material, etc? For example, if you are selling a silicon bowl and claiming it's FDA approved when it is clearly not.
Did you get your products inspected before you sent the latest shipment to the Amazon warehouse? Can you be sure that the products you have in the warehouse currently have a low defect rate?
Have there been any other third party sellers selling on your listing recently?
Hopefully, none of the above applies to you. What you need to do next is pretty simple and striaghtforward albeit time consuming, but at least you know your product is good and you have nothing to hide.
What Amazon wants from you is an email stating in detail the exact action steps you will take to correct whatever the issue may be.
The key here is to:
ALWAYS admit that you are in the wrong
NEVER blame the customers
Everything you write down you must explain in detail, use examples if possible
Write it down in point form (keep it short, no one is going to read an essay)
Keep it in an organized fashion
Without further ado, here is a rough draft of what you should include in your suspension appeal. Please remember, each case is different. I can't guarantee you will be approved but I know that the following letter has worked for me.
Introduction
Dear Amazon Seller Performance,
I am writing to appeal the suspension of the following product with ASIN: ________. I understand that I have made a few mistakes in my business that has hurt the customers of Amazon.
My goal is to provide quality products with a completely accurate condition and description. It appears that the process in place prior to the suspension was not completely effective. I take full responsibility for this problem and I apologize for the harm that has been done to the Amazon brand through the poor experiences of these customers.
Part 1: Stating the Issue
Here is a breakdown of the problem and the action steps that I will take to resolve and prevent the problem from happening again in the future.
Issue: Used Item sold as New (example)
ASIN: _________
We have done a thorough investigation. I believe that the following have contributed to the problem:
Enabling "Repackage Unsellable Customer Returns", can lead to our product being repackaged to sell again as new.
Improper packaging of the product box and the shipment carton can lead to damaged boxes and its contents, specifically from the factory to an Amazon warehouse. Damaged boxes are squished, which means the product inside may also be damaged or scratched. Consequently, this will lead the customer to think that the product is not new.
I have gone through the order report and found the following cases related to this issue. I believe these customers are choosing the reason "Product is not as described on website".
Order Numbers Found Matching:
Return Reason (Product is not as described on website)
(order number) (First Name of Customer)
(order number) (First Name of Customer)
(order number) (First Name of Customer)
(order number) (First Name of Customer)
(order number) (First Name of Customer)
PART 2: Action Steps Taken
Action Steps Taken for ASIN______:
We disabled "stickerless commingled" option, this can result in other sellers' products being mixed with ours.
We disabled "Repackage Unsellable Customer Returns" option, which can result in returned items being sold as NEW again.
I created a removal order for all un-fillable items in our inventory including damaged items, items defective, and carrier damaged. We will create removal orders as soon as possible in the future to prevent potential mix-ups.
I have personally contacted all the customers with the order numbers above to apologize. I have also asked them for more information about the issue so that we can correct it and prevent it from happening to other customers in the future.
I have contacted my Quality Control team for them to double-check the product before shipment to ensure that every single piece is non-defective, in BRAND NEW condition, with no scuff marks and no missing any parts or an accessory. The products have several parts in it. We will make sure that each individual box has all the items inside in the future.
I have contacted the factory where the products are made to ensure that they ALSO rigorously inspect each and every one of the products before they are presented to my Quality Control team. This additional inspection point will eliminate any possibility of the product being damaged before
I increased the thickness of the shipment cartons to the extra thick 7-layer corrugated cardboard boxes to ensure that the contents inside do not become damaged during shipping to the Amazon warehouse.
I increased the thickness of the individual products' boxes, which will help to prevent the boxes from being squished or dented as well as to prevent the actual product inside from becoming damaged during shipping to customers.
I have also pulled back all the used items and damaged items currently listed under the following ASIN_______. We will thoroughly check each item to make sure it meets the standards required by Amazon guidelines to sell an item as used. We are also checking them to see if the products are labeled properly with the correct SKUs, as not to mix up with BRAND NEW condition products.
I also gone through all the negative reviews for ASIN_______, and isolated the ones that can be attributed to "item used sold as new". Give an example of how you contacted this user and solved the issue for them.
PART 3: Action Plan
Action Plan for ASIN_________:
I have reviewed the full list of returns from my customers for these products from Amazon Seller Central > Reports > Fulfillment > Customer Concession > Returns. I will ensure that this task is done more regularly in the future.
I re-visited and re-read all of Amazon's Policies regarding "Prohibited Seller Activities and Actions", "Product Detail Page Rules", and "Condition Guidelines".
I re-visited our product listing page to ensure that everything complies with Amazon's Policies.
I will implement a 3-Point Inspection Policy to ensure that this product and other products (new or used) are fit for sale in accordance with Amazon guidelines. If the product does not pass any of the three inspections, it will not be sold on Amazon. This policy will cover the following: a) Inspect every aspect of product packaging to ensure that the item condition meets Amazon guidelines. b) Compare every item to our existing Amazon listings to ensure that it is an exact match to the pictures and descriptions. c) Ensure all products being sold match the condition they are in. For example, used product must be sold as "USED" with the matching SKU label on it.
We will include an insert in future shipments of our product. This insert will encourage customers to contact our customer service phone number Toll Free _________ and/or our email address (________) immediately if any problem arises.
We will set up a small warehouse space, for storage of returned inventory that needs to be inspected using our 3-Point Inspection Policy.
Conclusion
These action steps will help me provide Amazon customers with the best possible service. I take my account privileges very seriously and hope you consider my action plans. As a professional seller since _______ with a 100% positive feedback rating and an all-time 0.02% order defect rate, I am fully committed to rectifying these issues. We have also sold more than 30,000 pieces of ______ products thus far with minimal problems and we are therefore very confident in our product line. Being active sellers via the Fulfillment by Amazon program has been a fantastic experience for us and we look forward to your consideration in reinstating our product listing.
Thank you for taking the time to read this appeal. I hope to hear back from you soon. Please let me know if you need any further information in your review of this product. Have a good day!
Sincerely,
Your Name
Owner of ________